Products
KLM UK Engineering is the leading UK based MRO offering a high quality service and products from its head office location in Norwich. With 5 fully equipped modern heavy maintenance bays across 3 hangars and over over 40 years of experience on many aircraft types, including Embraer 170/190, Boeing 737 All Series, Airbus A320 Family, BAe 146 & Avro RJ and Fokker 70/100 types, KLM UK Engineering has a solid customer base. Included in our capability and experience is the ability to carry out heavy modifications either at our Norwich facility or at the operator's home base.

There is an extensive on-site Workshop supporting all base maintenance activities, delivering a high quality of modifications, repairs, overhaul, NDT, Paint Shop, Trim Bay, Composite and component repairs.
KLM UK Engineering has an on-site Part 147 Technical Training College delivering BSc (Hons) Professional Aviation Engineering Practice, Aviation Engineering, EASA CAT A, B1.1 & B2 Type Training / Basic courses, Compliance and e-learning training.
Working in partnership with Universities & Colleges to deliver Aircraft Engineering degree programmes, which incorporate EASA courses, students benefit from on-the-job training in the main facility including hangars & workshop. The facility will be located within the new International Aviation Academy Norwich from May 2017. This facility is a pioneering centre of excellence and will inspire individuals to become highly skilled in their chosen field.
Base Maintenance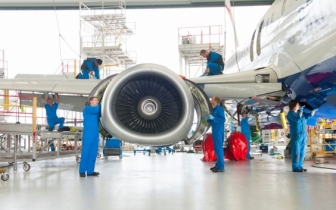 Heavy Maintenance Approvals
Fokker 70/100
BAe146/Avro RJ all series
Embraer 170/190
Boeing 737 all series
Airbus A320 Family
Services include ad-hoc AOG support & modification programmes
Line Maintenance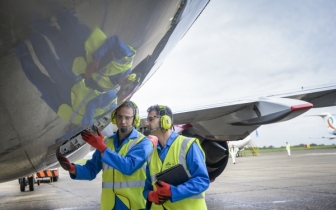 Maintenance support across the UK including - Norwich, Aberdeen, Edinburgh, Newcastle, Teeside, Birmingham & London City, with AOG at Glasgow, Leeds, Humberside, Cardiff, Bristol & London Heathrow
Boeing 737 all series
Fokker 70/100
BAe146/Avro RJ all series
Embraer 170/190
Airbus A320 Family
Station start-up support
Workshops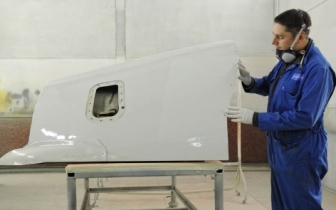 Workshop Capabilities
Airfame
Composite / advanced composite
Aircraft interior refurbishment
Paint
Component
Electrical repair and overhaul
Calibration
For single components and full check requirements please contact us
Click here for the capability list
NDT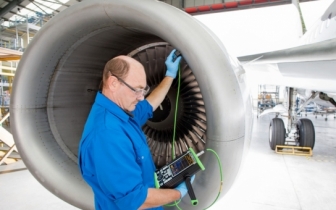 NDT Services
35 years of aerospace NDT inspection experience
PCN Level 2 qualified staff operating from the Norwich base
Rapid response to customer's within Europe
Extensive range of NDT equipment
Engine Fan Blades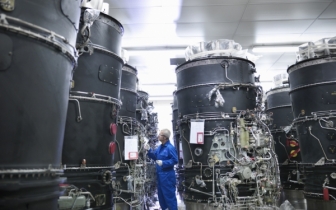 TAY ENGINE 620/650/651
AD No.2013-0143 Compliance

Low Pressure Compressor / Rotor Blade
Leading Edge – Re-profiling
CF34 (Embraer)
Retaining Pin & Fan Blade Coating/Lubrication
Competitive Fixed Prices
Engine Storage Solutions Available
Please contact us for a quote:
+44 (0)1603 254458 / david.spalding@klmuk.com
On Site Aircraft Painting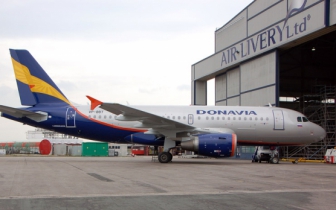 Air Livery Ltd
Air Livery Ltd has three paint facilities based at Norwich Airport with capacity up to B757-300, one facility based at London Southend Airport with capacity up to 737-700/A320, one facility at East Midlands Airport with capacity up to A321, one facility in Bratislava with capacity up to A321 and a wide body facility at Manchester with capacity up to A340-600/B747-400. All our facilities provide full JAR/EASA/FAA approved engineering support and we can provide full maintenance in conjunction with our MRO partners based alongside our locations.
http://www.airlivery.com/
BSc (Hons) Professional Aviation Engineering Practice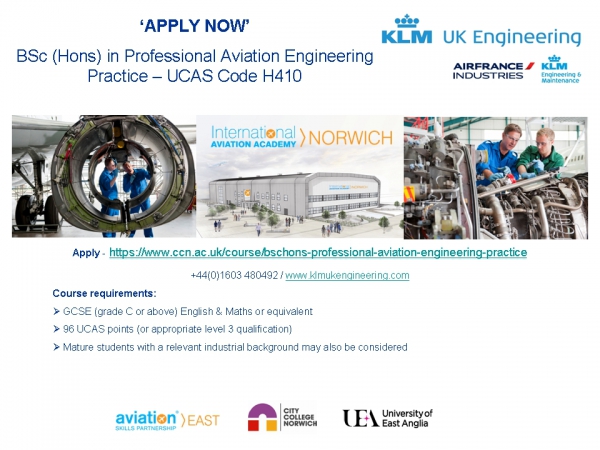 'APPLY NOW'
BSc (Hons) in Professional Aviation Engineering Practice – UCAS Code H410
Course requirements:
Ø GCSE (grade C or above) English & Maths or equivalent
Ø 96 UCAS points (or appropriate level 3 qualification)
Ø Mature students with a relevant industrial background may also be considered
International Aviation Academy - Norwich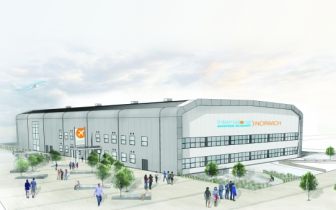 City College Norwich (CCN) & University of East Anglia (UEA) courses run in association with KLMUKE
Aviation Engineering:
BSc (Hons) in Professional Aviation Engineering Practice:
Download our brochure - Train to become an Aircraft Engineer
KLMUKE Apprenticeship Scheme via IAAN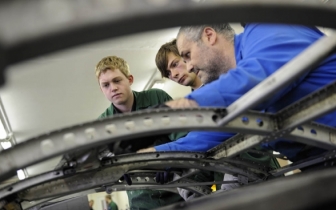 On-line Training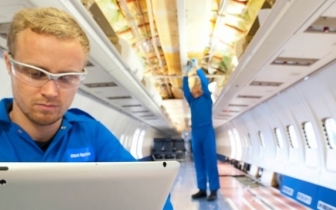 Interactive On-line Training For Companies and Individuals
Study Anywhere, Anytime via Virtual Learning Environment
EASA Category A Licence
EASA Category B1.1 Licence
EASA Caterory B2 Licence
Intital & Continuation Training is available
To access this site and to view free demo material, please click on the link
Initial & Continuation Training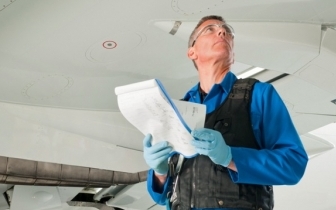 Initial & Continuation Training
EWIS (Electrical Wiring Interconnect System) All Target Groups
Human Factors
Fuel Tank Safety (Level 2)
Bespoke courses are available upon request

To access this site and to view free demo material, please click on the link
Aircraft Engineering BSc (Hons)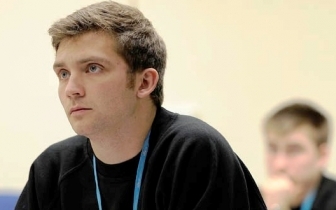 Aircraft Engineering BSc (Hons) - in conjunction with Kingston University London (KU)
Foundation Course in Aircraft Engineering
BSc (Hons) in Aircraft Engineering
To find out more information about the courses please use the link below to visit Kingston Universities website
http://www.kingston.ac.uk/undergraduate-course/aircraft-engineering/
Aircraft Type Training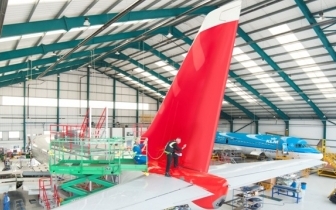 Aircraft Type Training
B737 Classic B1 & B2
B737 Next Generation B1
B737 Next Generation B2 - Under development
B737 Differences Classic to Next Generation B1
Routes to Licence Information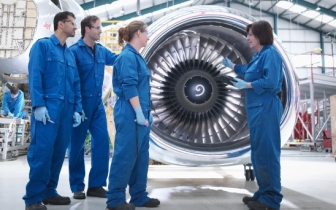 Disassembly & Recycling Services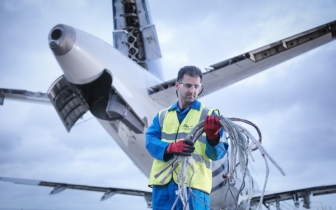 Disassembly and Recycling
Operating a purpose built disassembly and recycling facility adjacent to the existing heavy maintenance hangars at Norwich International Airport, the skills and experience of the dedicated workforce have been specialised to provide a high quality, high value aircraft end of life service. Using in house EASA Part 145 approval and qualified engineers for part removal and certification, KLM UK Engineering offers customers total confidence in both the process and the certified part removed.
Environmental Responsibility - KLM UK Engineering ensures adherence to the highest possible environmental standards and is an accredited member of AFRA
Please contact Alex Miller for more assistance
Parking/Storage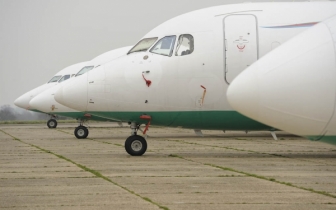 Capacity to park & maintain large numbers of aircraft
Short & long term solutions using manufacturer's or bespoke solutions
Dedicated team in place to deal with storage, maintenance & reactivation
Customer / owner assistance during inspections & additional tasks
Part Remarketing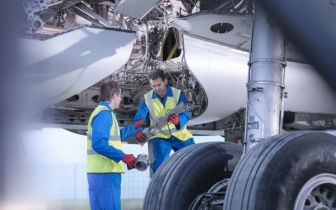 Full project management from aircraft arrival to final destruction of the hull
Ability to certify removed parts to EASA Form 1 standard and provide full remarketing assistance
Customer requirements exceeded with successful part out including a number of Boeing 737's & Fokker aircraft
The aim is to provide maximum return on assets
End of Lease Solutions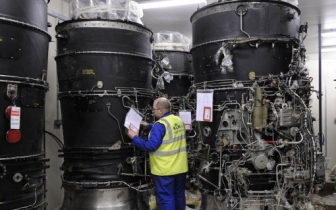 Complete customer solutions from lease return to new customer delivery
De-modifications & scheduled maintenance requirements
Modifications
LOPA Changes
Part Sales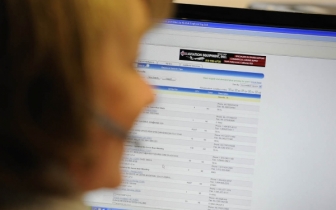 Currently offering spare parts for the following
Boeing 737 all series
Fokker 70/100
BAe 146 / Avro RJ
Airbus A320 Family
Please contact us for more information
Surplus Part Solutions
Surplus Parts Solutions
Tailor-made solutions
Identifying surplus parts
Remarketing surplus parts
Final sale & shipment
Logistical Services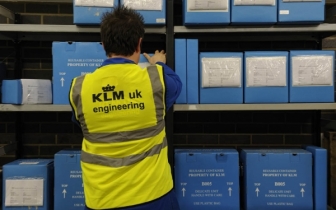 Logistical Services
Experienced Materials Service team ensuring that all the logistical needs are met for the full supply chain cycle including:
Purchasing
Planning
Storage
Shipping